Ellen Sandles, President
The Tri-State Private Investors Network is a private, angel investor membership network based in New York City, that serves the interests of both accredited investors who wish to augment their deal flow in a confidential manner, and early stage entrepreneurs who are too small, too early or inappropriate for venture capital financing.

Ellen Sandles, President, brings over ten years of increasingly successful sales and marketing expertise to the capital raising process having worked within various start-up, high-tech divisions of AT&T Corporation, Harris Corporation and Commerce Clearing House.

Ms. Sandles has frequently lectured on Business Angel Financing, and was most recently heard at the Harvard Club, the New York City Venture Capital Conference, the Williams Club, the NYU Entrepreneurship Conference as well as the IBC Conference on Roll-ups and Mergers. She has been interviewed on numerous business programs including New Jersey Business News, the Ron Thomas Entrepreneur Forum and Bloomberg Small Business.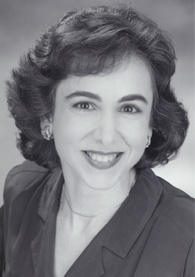 Ms. Sandles effectively uses her marketing skills to cultivate additional angel investors, and assist entrepreneurs in introducing them to qualified angel investors. This includes assistance with business plans; creation of effective, compelling presentations, and a review of important business issues including the management team, the marketing strategy, the competition and the valuation of the venture. The Tri-State Private Investors Network is primarily a source of introductions, not an investment bank that "raises capital."

Several clients of Ms. Sandles — a security software company, an oncology management firm, two Internet companies, and a consumer marketing organization — raised a portion of their initial funding through her angels.

Ms. Sandles graduated magna cum laude from Barnard College/Columbia University.